Cupid's Dart
Today's featured flower: Cupid's Dart! This pretty lavender-colored perennial blooms throughout the summer and into autumn. They are low-maintenance and drought-tolerant, and the flowers have crinkly, silvery bases that form papery little egg-shapes once the blooms are spent. The flowers bloom at the tips of long, thin stems & make nice (small) cut or dried flowers. Apparently, these lovely flowers were commonly used in love potions once upon a time. You can learn more about Cupid's Dart at Wikipedia's Cupid's Dart page, eHow's "How to Grow Cupid's Dart" page, or the Rainy Side Gardeners' Cupid's Dart page.
A few book notes from around the blogosphere:
1. Novel Novice shared the second part of their two-part exclusive interview with Lisa Schroeder (author of I Heart You, You Haunt Me, Far From You, Chasing Brooklyn, and It's Raining Cupcakes) in honor of National Poetry Month. You can read the interview here - Part 1 & Part 2.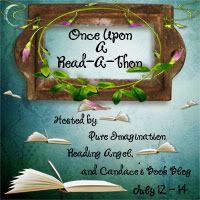 2. Candace's Book Blog, Pure Imagination, and Reading Angel are teaming up to host "Once Upon A Read-A-Thon," a weekday read-a-thon in July. It will take place on July 12th, 13th, and 14th (that is a Monday, Tuesday, & Wednesday). It will include lots of fun activities and several great giveaways. Fun! You can grab a button & learn more about the event here.
3. YAthenaeum is giving away a copy of Bree Despain's The Dark Divine (& some Dark Divine nail polish) here. [ends 4/30]
4. Captain Jack Sparrow (via C.J. Redwine at The Last Word) recently interviewed Lisa Mantchev and is giving away an ARC of Perchance to Dream here. [ends 4/17]
Happy Reading! :-)